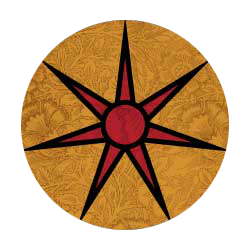 [inspired by the Faith of the Seven in A Song of Ice and Fire]
May Lady Theia fill our hearts with joy,
May Lady Candra keep us pure in spirit,
May Lady Grace enfold us in her love,
May Lady Vicka strengthen our courage,
May Lady Thame balance the scales of justice,
May Lady Sage enlighten our minds with truth,
May Lady Rhea guide us safely through the dark.
May the Seven Rays of Déa shine down upon our souls, in this world and all the worlds to come.
By the Mother, the Daughter, and the Great Mysteria,
Blessed is She.